Technology And Productivity Solutions ( TAP Solutions) Professional Website Development and Website Design services.
Click below for more Affordable Small Business Website Solutions
Website Process
Website Design
Website Redesign
Click here for website examples
TAP Solutions believes that your website should be as special as your Highland Park company. Cookie cutter websites are available through many sources, but at TAP Solutions we know that the best websites are developed by talking to business owners and staff so that we can incorporate the company's character and style into its website. TAP Solutions invests time and care into learning who you are, what you do and what you offer, how you are different from your competition, and why customers should choose your company. Whatever your Highland Park business has to offer, whether products or services, can be conveyed to advantage with a website designed and developed especially for you by TAP Solutions.
Once TAP Solutions has gathered in depth information on your company, we work with you to determine the best way to present this information on the internet. TAP Solutions is technologically savvy so your new or improved website will be responsive to the viewers' media. We also want to build your website so that it is easy for you and your customers to use and find the information they need quickly. We don't believe in making them wade through material they don't need on the way to getting what they are looking for. We understand the importance of arranging your pages in a logical order with easy pull down menus with accurate topic descriptions. We will take the time to make sure that your website is user friendly so your website visitors click and stay, not click and go.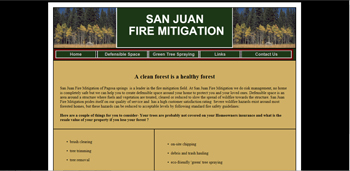 TAP Solutions can use your logo or help you design one. We will work with you to lay out pages that are both visually appealing and informative. In keeping with modern technology we will make sure that your pages are all responsive and will automatically adjust for clear viewing on computers, tablets and cell phones. TAP Solutions will provide you with opportunities to view our progress all the way through the design and building of your website.
We also offer and include some services in our website creation that others don't. Among the added value products that TAP Solutions provides are:
We submit your new or revised website to the major search engines.
We incorporate Google Analytics that can tell you where your traffic is coming from, what pages your viewers are looking at on your website and other critical information that lets you know your website is succeeding.
We set up Google and Yahoo site maps so that the search engines are notified that you have made changes to your website and which pages have been changed so you stay up to date on internet searches.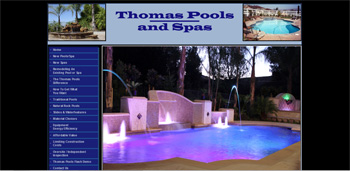 If incorporated into our agreement we set up Google and a few other main directories.
Our services can also include writing content for your website and conducting research.
TAP Solutions stands behind its work to do the job right. We don't just throw your new website on the internet and run. Our testing processes are thorough and we double check our work, but in the event a problem with our work arise,s TAP Solutions will fix it. promptly.
TAP Solutions can educate you about different ways to promote business for free or at a modest cost.
We offer hosting options if needed.
TAP Solutions has been in the website business since 1999. We will stay in touch with you and will be happy to answer questions and provide guidance.
TAP Solutions takes pride in the work that we do. TAP Solutions wants your website to serve you well for the long haul.
Professional websites are our business and we will provide you with a website reflective of your business designed to help you achieve your goals.