Simply put, your website needs to stay in sync with both your company and the internet. If your website is no longer easily found, navigated, viewed, or accurately representing your Lakewood company, it's time for makeover. TAP Solutions offers website updates and redesign services that will freshen up your company's look, put you back on top of the search engine lists, and keep your website working compatibly with new technology.

Here are a few checks that you can run on your current website to help you determine if your Lakewood company would benefit from a redesigned website: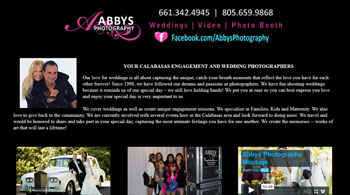 When you Google your company's name and/or keywords, or type it into one of the other common search providers like Yahoo or Bing you have to scroll through several pages before you find your actual company and its website pages.
You search for a product that your company makes and the old model, not the current model, comes up first in your search. Even worse, maybe your current models don't come up at all.
You aren't getting emails or phone calls from the contact us tab anymore.
When you ask new customers about how they found you, they don't say through your website.
You pull up your company's website on your smart phone and the layout shows only partial pages. Your turn your phone sideways and can't read your website well that way either. Same problem applies to tablets.
You discover that your competitors sales are up and yours are down. You have the same products at the same prices, but they are getting the traffic and making the sales.
You pull up your website and it takes a long time to load.
Your customers or potential customers complain they can't find what they are looking for on your website.
You haven't updated your website in five years, ten years, or perhaps not at all since you first launched it.
Not only are you no longer the talk of the town, Yelp doesn't even know where your business is still located. Ouch!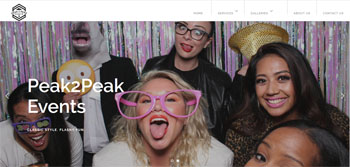 If any of the above situations applies to you and your Lakewood company, it is time to contact TAP Solutions to update and/or redesign your website.

What are some of the possible cures for an ailing or outdated website?

TAP Solutions will look at the use of the keywords that describe your business and products that appear in your website. Sometimes those words are not used often enough. If your keywords aren't used in your website, or used frequently enough, you won't do well with search engines.

TAP Solutions can help you update your on-line catalogue and product line. We can also update your home page, FAQs, staff pages, and contacts. Perhaps you've expanded the geographic areas that your company serves. We can add those pages so customers in outlying areas find you just as quickly and easily as those close to your location do.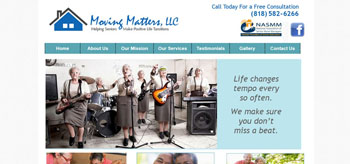 Smart phones are used today for much more than making phone calls and sending text messages. Many of your potential customers will see you on their cell phones before they look at you on their office or home computers. Your website needs to be responsive to the viewer's device so that you look just as good on their cell phone as you do on their desktop. What's more you'll score higher on search engine if your website is smart phone and tablet friendly. TAP Solutions can convert your old standard website to a responsive website that adjusts automatically.

If your customers are complaining they can't find information easily on your website, TAP Solutions can help you reorganize it with new tabs, pull down menus, graphics or other improvements. We know that if a website viewer can't find what they want in one or two clicks, they will move on. TAP Solutions will work to help clean up your website and make it more intuitive and user friendly.

TAP Solutions is constantly on the lookout for new trends in website design as well as new technology. Does your website feel like it is stuck at the turn of the century? Time for a website face lift. You don't wear the same clothes you did in the 1990s, neither should your company look the same on the internet.

It shouldn't be difficult to update your website once it has been updated for today's technology. TAP Solutions can advise you about content management options.

Great reviews on Yelp, Google and elsewhere on the net are must haves to bring you to the forefront today. TAP Solutions can help you add your positive reviews and endorsements to your website. We can also provide guidance in how to ask your customers to post reviews on Yelp. On-line reviews act like the old fashioned word of mouth advertising. Your Lakewood company's reputation needs to shine on-line.

A healthy website is just as necessary as a breath of fresh air. TAP Solutions is here to help you and your Lakewood rise to the top of the search pages. If you even so much as think you might need to update your website, you probably do. Just ask TAP Solutions to review your site and we'll provide you with a professional opinion and options for a reasonable price.

The benefits of a redesign can transform your good business into a great business. Ask TAP Solutions how we can help!




Small Business Website Redesign Company.


Lakewood Website Redesign Company.

Affordable Website Redesign Company In Lakewood CA.

Affordable Website Redesign Firm in Lakewood CA.

Affordable Website Solutions in Lakewood CA.

Website Solutions in Lakewood CA.