Microsoft Excel : Saving you Time and Money and Improves your bottom line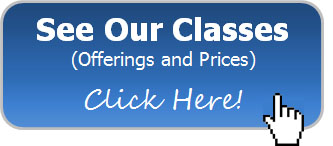 Excel is a critical component of an office or a company's day to day operations. What once took hours or days now can take minutes or seconds with Excel. But not everybody knows how to properly use this very versatile, powerful and efficient program that's already part of your Microsoft Office Suite. They need a specialist who knows the ins and outs, the shortcuts and the ways to make Excel work best for you..

With Microsoft Excel automation, human errors can be reduced while accuracy, efficiency and reliability increase. We do this by writing code and formulas that interface with your company's system or are standalone processes. Your multi-step processes become unraveled into easy and automatic steps that take just a few seconds with the touch of one button.

With Microsoft Excel, the complex and repetitive processes that generate such things as invoices, contracts, proposals, spreadsheets and inventory reports are replaced with simple solutions that save time and money. It's an easy-to-use program with no major learning curve required.

TAP Solutions has expertly implemented Excel solutions and various time-saving programs for dozens of clients over many years, and we do it fast. We do this at a reasonable cost and a very good Return on Investment?

Let TAP Solutions be your link to the simplicity and the power that is Excel.